Industrial Pedestal Fans that are Built to Last
Two Speed Pedestal Fans – The industrial pedestal fans manufactured by Jan Fan are superior fans for moving large volumes of air and are extremely energy efficient. As a true air circulator specialist, Jan Fan has developed new technology for its energy efficient pedestal fans and various other fans that allows maximum air circulation at a reduced cost. Our industrial pedestal fans have many unique and/or patented features which make them the most energy efficient, maintenance free, heavy duty air circulators in the industry.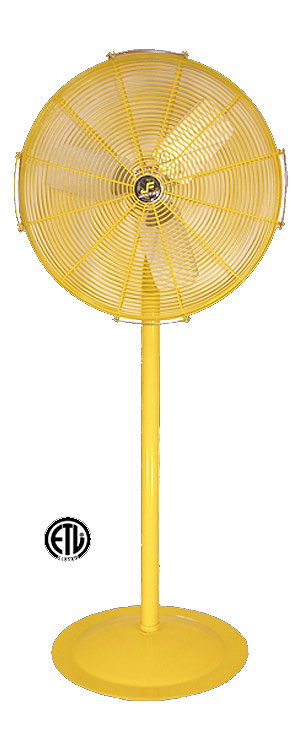 Available in 3 sizes: 20″, 24″, 30″
Pedestal Fans Unique Features
• Full 5 Year Warranty!
• Since 1958 awarded 8 product patents!
• Most Energy Efficient Industrial fan on the market
• ONLY 2.4 Amps
• Automatic energy saving timer available.
• Replacement parts – ALWAYS AVAILABLE.
• ALWAYS IN STOCK – SHIPPED WITHIN 24 HOURS.
• The best & last shop fans you will ever buy!