Industrial Fan Manufacturers for More than 50 Years
As industrial fan manufacturers for the USA, Canada, and Mexico, Jan Fan is a leading manufacturer of industrial fans that include: heavy duty pedestal fans, mounted fans, shop fans, floor fans, and mobile fans.
Our industrial fans are considered to be the most energy efficient, maintenance free fans on the market. We are proud of the fact that we have become the automotive and heavy industry standard, a reputation earned by providing superior fan quality and outstanding customer service for over 50 years. When it comes to industrial fans, Jan Fan is considered the fan of choice throughout North America.
The reasons for our success are many. Our yellow industrial fans are extremely energy efficient and built to last; yet they are competitively priced with fans of far less quality. Each of our industrial fans is engineered for ease of maintenance and has proven its durability over time and under the most rigorous circumstances.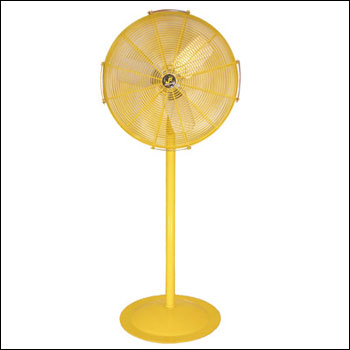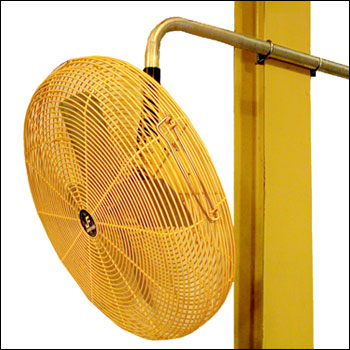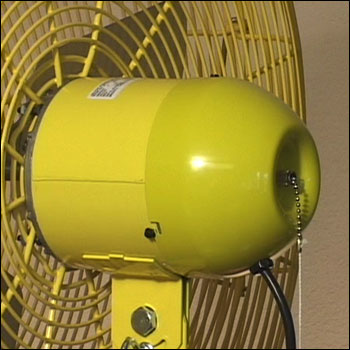 Industrial Fan Manufacturers Leader
Jan Fan is known as the innovator, not imitator of the industrial fan industry. Over the years having been awarded 8 patents, we have designed and introduced many firsts to the market of industrial fans. These include the revolutionary "Energy Saving Module", that automatically turns the fan off and many other unique cost saving features.
We offer 20″, 24″ and 30″ heavy duty industrial air circulators and a full range of replacement fan parts and accessories that are interchangeable with all previous models of our design. A variety of unique and fully adjustable mounting options are available for floor fans, wall column, and bench fans. In 2002 we added our new 12″ industrial work station fans to our line.
As industrial fan Manufacturers, Jan Fans offer the greatest cost savings of all heavy duty industrial fans on the market. We provide a massive inventory that is monitored to provide SAME DAY shipments if ordered before 2:00PM (Eastern Time). Jan Fan's yellow industrial fans are sold through distributors throughout the United States, Canada and Mexico.
Our heavy duty industrial fans will exceed your expectations. Unless you try a Jan Fan, you will never know what you are missing because…
"ANYTHING ELSE IS JUST A FAN!"