JAN FAN®, a manufacturer of heavy duty industrial fans, warrants that the equipment delivered will be the kind and quality described in the specifications and to be free from defects in material and workmanship under normal use and service.
JAN FAN® will repair or replace, at its option, defects in the material or workmanship within 5 years from date of shipment to the distributor, (2 years for the 12″ JAN FAN® #JF-12F), provided the Company receives immediate written notice of such defects and such claims are substantiated to its satisfaction. Correction of such defects by repair or replacement by JAN FAN's heavy duty industrial fans shall constitute the sole obligation under its warranty. An annual cleaning of the fan blade and guard is the minimum maintenance required to keep the fan in warranty and operating as designed. A plant or user having any installations of "fan filters" what so ever voids all warranties. Read more on fan filters.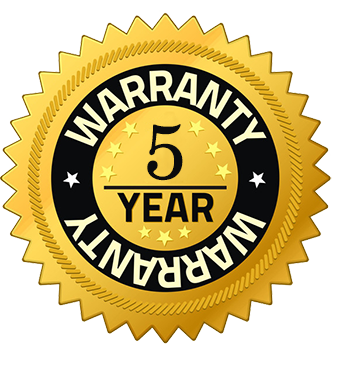 This warranty does not include accessories or any part of the unit, which has been subjected to misuse, neglect, accident, or damage caused by flood, fire or act of God. Under no circumstances is JAN FAN® liable for labor costs incurred in installation or removal or for repairs made, other than by JAN FAN® without the written consent of the Company.
UNDER NO CIRCUMSTANCES IS JAN FAN® LIABLE FOR INCIDENTAL OR CONSEQUENTIAL DAMAGES DUE TO FAILURE TO MEET THE CONDITIONS OF ANY WARRANTY. NO LIABILITY OF ANY NATURE IS ASSUMED BY THE COMPANY FOR FAILURE OT MAKE DELIVERY DUE TO ANY ACT OR CONDITION BEYOND ITS REASONABLE CONTROL.
A Safety Cable should be installed on all over-head mounted fans.
For illustration see Fan Safety. (See Model #JF-SCK Safety Cable Kit)